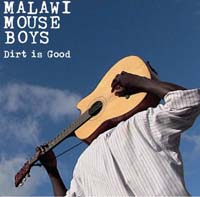 MALAWI MOUSE BOYS
DIRT IS GOOD (IRL 084)
When you are traveling through rural Malawi looking for lunch you wont find KFC or Taco Bell at the roadside (not that I think for a minute you patronize those places), but you might find a villager selling a roast mouse on a stick. When not chasing mice these youngsters relax and sing with homemade instruments: percussion made from plastic bottles and guitars made from tree limbs and sheet metal. Ian Brennan, an itinerant music producer heard them and immediately had the idea of bringing them to Europe to perform. So for the first time a group of these lads got on a plane and for the first time they left Malawi. They gave up fighting black mamba snakes and wild boars for mice to performing in front of 10,000 at the WOMAD festival where they stormed the place. This is their second album and comprises 15 short songs, which, from the titles, seem to be religious songs, since Jesus is invoked in several of them. Another first: the Chichewa language has been recorded and heard outside Malawi. Brennan said of his encounter with them: ''With vocal-powerhouse Zondiwe Kachingwe, 22, playing Sam Cooke to 27 year-old Nelson Muligo's Keith Richards, the only obstacle to catching lightning-in-a-bottle musically with these eight young men were tiny spiders that kept crawling into the hard-drive and crashing the mobile system as I recorded on the clay-ground beside their hut.'' It's rural gospel music, sometimes accompanied only by clapping, rocks clashed together, or whistling, othertimes with very primitive sounding accompaniment, like someone sawing on a rusted hinge. They manage a reggae feel on their buzzy gut-bucket bass on a couple of numbers, like "Mwayenera (You really are good)". The singing is excellent, the energy level is high and carries you along on the wave despite (or because of) "Sins," "Truth," "Betrayal" and the Blood of Jesus.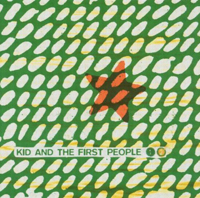 KID & THE FIRST PEOPLE
TIWARENGE (Dakar Sound DKS023)
Great to see Dakar Sound is still active (or was when they issued this), and also to find they have branched out from Senegal again. This time they have gone (theoretically) to Malawi for an upbeat contemporary pop album by Kid Mkandawire and his band. Kid was born in Zambia and then moved to Malawi where he was in a couple of major bands before relocating to Denmark where he carries the flame of world music to the cool Danes. It's Zambian in spirit, so if you like Shalawambe you will dig it. The liner notes are in tiny type, maybe to hide the fact that his band are a bunch of Danish kids, I can't tell! But they acquit themselves creditably. Kid plays guitar extremely well and sings, and the rest of the band bring some modernistic touches to the music without straying off the traditional course (even the boopy synth on "Lero" sounds authentic!). The slower acoustic numbers are quite introspective and create a good flow to the set. The up-tempo numbers have good interplay between the two main guitarists and solid drumming driving them along.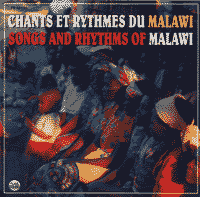 CHANTS ET RHYTHMS DU MALAWI
(Playasound PS 65140 1994)
In summer 1995 the Malawians staged "Artists for a Better Life" to educate villagers about the degradation of the environment and other problems of overpopulation. Of the forty artists who performed, some of the bands were captured on this vital CD that proves there is still a native African pop music bubbling under, untainted by drum machines. The percussion is often as simple as handclaps and bells on the ankles. Kasambwe Brothers, Kwatcha Troupe, and the Makazi Band have the lion's share of the cuts, but the whole is well balanced, lively and a return to a more rural sound.
DONALD KACHAMBA ET SON ENSEMBLE
CONCERT KWELA (Le Chant du Monde LDX 274 972 CM 212 1994)
Light, but uplifting set from an acoustic quartet recorded in the strife-free South African country of Malawi. The penny whistle melodies will sound familiar to fans of Soweto pop, but here they are sometimes transposed to clarinet which adds a fuller, woodier tone. The concert also features jive, two-step and rumba melodies. Five-string guitar or banjo and wash-tub skiffle-style bass provide the backing, with percussion coming from what sounds like peas rattled in a tin can. Occasional jazzy solos by the clarinetist (including a version of "In the Mood") and nicely dissonant harmony singing keep it lively and prevent the mellowness slipping into stupor.