Latest Muzikifan Podcasts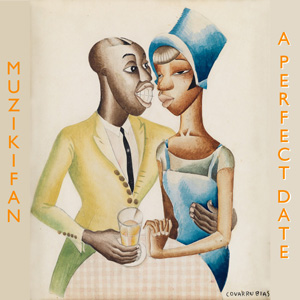 March 9 podcast, "The Perfect Date," featured Sali Sidibe, Louis Armstrong, Kwi Bamba, Orch Abass, Ry-Co Jazz, Hossam Gania (reviewed last month), Pivi, Baobab, Wendo, Ken Boothe, & a cast of thousands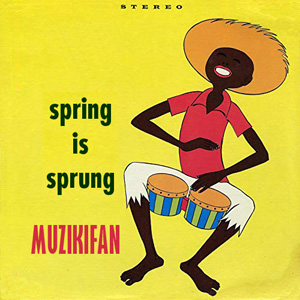 "Spring is Sprung" is a mix of blues, Highlife roots, jazz, samba and music from Cameroun, Angola, Cuba, and Kenya
Subscribe on podomatic to be notified of updates.
Greetings, Platterbugs!
Updated 1 April 2019
"If you love music and have made it part of your life, the thing you most love will be finding vinyl records."
A short film on the renowned Gladys Palmera archive in Spain; the full 15-min documentary here (not subtitled)
And, after spotting a rarity in the Gladys Palmera film, I've updated the Arsenio Rodriguez discography

Systema Solar & Bomba Estéreo collaboration for Barranquilla carnaval; and dont miss this oldie, with the Hong Kong Rollers!

Not sure who Craft Recordings are but they seem to be serious capitalists. As Keith Richards said, It's odd that Americans are such staunch capitalists since so few of them have any capital. In addition to the Cuban Jam Sessions reviewed below, Craft has launched some reissues from Stax and other labels for Record Store Day. Most interesting is the 8LP or 5CD set of John Coltrane's 1958 Prestige recordings. The vinyl will set you back $259.80! The 5CDs are a mere $75. Fortunately I have the official Prestige 6CD box set which came out in 2006, called Fearless Leader, including all the sessions where he was in charge. A few different titles are included where Trane was a sideman, but the "official set" includes a disc of 1957 recordings also (from the album Coltrane, his first as a leader). Coltrane had graduated from Miles and Monk's bands but here has the amazing ex-boxer Red Garland on piano, with Paul Chambers bass and Art Taylor drums on many of the best tracks. A few other luminaries guest: Mal Waldron on piano, Freddie Hubbard or Donald Byrd on trumpet, etc. A cornerstone of any jazz collection.
touring
Tuareg rocker Mdou Moctar, reviewed below, is on a North American tour this month, playing small venues in Minneapolis, Olympia, Portland, Oakland, Seattle, Chico, Austin, etc. In addition to performing he will screen his desert adaptation of "Purple Rain"!
obits
Malian sax player, Issa Cisshoko has died. He played with many bands, notably orchestre Baobab. He started out with Les Vedettes of salsa singer Laba Sosseh, before joining the Star Band and then leading the horn section for Youssou Ndour's Super Etoile. He was also featured on two excellent CDs on the Popular African Music label Embouteillage by Super Cayor de Dakar and Los Afro-Salseros de Senegal en la Habana. Here is orchestre Baobab (with Issa as first soloist) at the Edge of the World Festival in France

Simaro Lutumba, one of the main songwriters of Franco's TPOK Jazz, died in a Paris hospital at the end of March. He had just turned 81. His biggest hits were "Mabele (ntotu)," "Lezi," "Maya," "Faute ya Commerçant" and "Testament ya Bowulé." (Thanks to Ken Braun for finding the last clip: Xmas 1986 with Simaro on acoustic guitar)

Ska revivalist Ranking Roger of The Beat died age 56. Here he is performing on BBC Radio Glasgow.