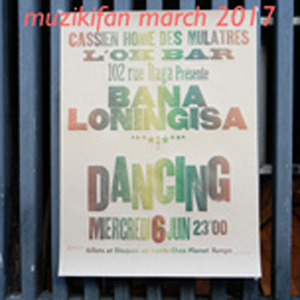 The muzikifan podcast is updated twice a month. The current episode features the artist reviewed below, as well as Grupo Son Palenque, Eddy Gustave, Toots & the Maytals, Big Youth, and Lobi Traore.
The mid-February mix (click below) included LKJ, Hugh Mundell, Rex Lawson, OK Jazz, Celia Cruz, Lipua Lipua, Bana Ngenge, Siba, Banda de los Muertos and others.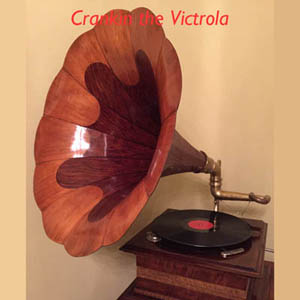 Greetings, Platterbugs!
Gigs
The Bay Area comes together in a benefit concert for beloved DJ José Ruiz (KPFA, KPOO, Comal Thursdays, etc.), Sunday 5 March at Casa de Cultura, 1901 San Pablo Ave, Berkeley. Show at 5 pm starring Los Cenzontles, John Santos Sextet, Bobi Cespedes with Orestes Vilató, Orqesta La Moderna Tradición & others
Dengue Fever with Tinariwen, UC Theatre Berkeley, April first; also playing Belly Up, San Diego March 30, Fonda Theatre, LA March 31, then Portland and Seattle in April and on into the vast North American demi-continent
Toots & the Maytals (could just as well add "legendary" to that) will also appear at the revamped UC Theatre on April 14. Will sell out fast, if it hasn't already
Goran Bregovic will be at SF Jazz Center March 9-12
Dobet Gnahore will appear at New Parish in Oakland on 28 March
Salif Keita will appear at Cedar Cultural Center in Minneapolis tonight, then Portland and Seattle, also Great American Music Hall in SF, before hitting New York April 1st at the Town Hall
News
Informative picture book on African Records by Florent Mazzolini

Obit of Jean Karakos, boss of Celluloid label who published Fela, Toure Kunda, and many more. Always ahead of the game, he brought the "Lambada" to the world during his amazing life
Carnival in Brasil
MC Beijinho, from 19-year-old crack-smoking street kid to 4.5 million hits on YouTube in the space of a month
From our Special Correspondent, Zeca, Salvador da Bahia
On November 18, 2016, Ítalo Gonçalves, a guy living on the street, smoking crack, but with some dreams of a different future, robbed two people of their cellphones. He was armed with a knife, and crazy high. He was arrested a short while later, and put in the back of a police car (which are hatchbacks) and a TV-news host was called. The show, Bocão ("big mouth"), exists mostly to report crime, humiliate the accused with insulting interviews, and generate popular hate. When the host began to interview him, he said he was a singer, and started to sing "Me libera, nega," a song he had, partially realized, in his head. The song is about a guy trying to get a girl interested in him, but she stays at a distance. The videoclip of Ítalo's arrest, which shows him visibly drugged out, went viral. MC Beijinho ("little kiss") was born.
He spent 48 hours in lockup (where he apparently sang the song non-stop until the guards were desperate to see him go), and was then brought before a judge to determine whether he had to remain in jail until trial. The delegado interviewed the victims and Ítalo, and determined that he wasn't dangerous. He was released on his own recognizance.
"Me libera" means "free me," in this context, a plea for the girl to love him. ("Nega" is a term of endearment for a black woman). The chorus goes "Ô me libera nega, deixa eu te amar / Me libera nega, novinha vou te sentir / Me libera nega, vem pro Olodum / Eu vou te dar um beijo, depois vou te dar mais um." (Oh, free me, nega, let me love you, Free me, nega, I'm going to feel you, Free me, nega, come to Olodum, I'll give you a kiss, after I'll give you one more.) (Olodum is an afro-brasilian drum bloco popular in Salvador.) Ironically, "me libera" became his plea to the judge to let me go.
A month later, he made his first recording and video. His song was full realized with a samba-reggae beat and he was bought into a fold of musicians which would normally take years to get into, if ever. For Carnaval, financing behind him rented a huge sound truck ("trio elétrico") and he was signed to Sony Brasil. He'll also do his hit with Daniela Mercury during Carnaval.
His videoclip is here